Advance Your Career with Certification Programs at Vision
At Vision College of Management, we recognize the importance of enriching one's skills and knowledge beyond the conventional curriculum. Our wide range of short-term certification programs is specifically crafted to offer comprehensive insights into specialized areas and current trends, enabling you to stay ahead in your professional journey. These programs are designed to be completed within a short duration, presenting an ideal opportunity to enhance your skill set and expand your knowledge during exam breaks. Whether you aspire to switch careers or gain expertise in your chosen field, our certificate programs equip you with the essential tools and resources to accomplish your ambitions.
An investment in knowledge pays the best interest.

Benjamin Franklin
Certification Program in Technology
Vision Group of Institutions conducts a variety of certification programs, including the highly sought-after Microsoft Azure Certification Series (ACS), State of App; which covered techs like API, Serverless, Containers; and Power Platforms: Low Code App Development.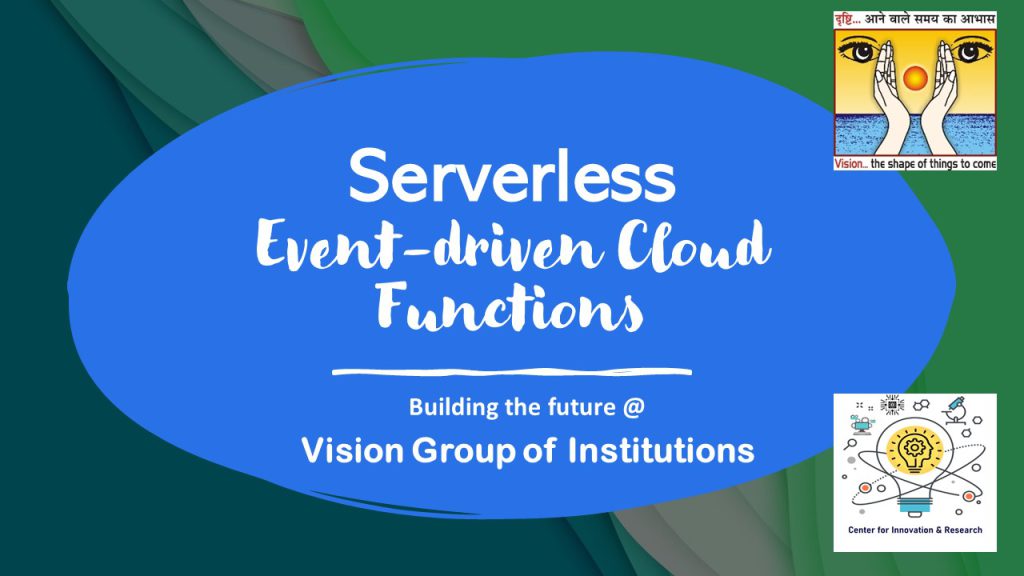 These programs provide our students with valuable exposure and practical skills in cutting-edge technologies, equipping them for success in the dynamic professional landscape.
Few programs conducted in the Academic session 2022-23 were:
MOOC & Courses through third party resources
A massive open online course (MOOC) is an online course aimed at unlimited participation and open access via the web. These courses often emphasized open-access features, such as open licensing of content, structure, and learning goals, to promote the reuse and remixing of resources. At VCM, we understand the importance of community assistance in completing a useful MOOC course, and provide suitable assistance and guidance in the form of identifying useful courses, organizing study sessions, clarifying doubts, promoting knowledge sharing among students, organizing guest lectures and workshops to address student issues, and promoting MOOC courses as part of internal assessment. With our support, students can successfully complete a number of certification programs and enhance their skills and knowledge.
Programs at VCM