Innovation & Research- The critical engine for survival
John F. Kennedy once observed that the word "crisis" in Chinese is composed of two characters—one representing danger, the other opportunity. He may not have been entirely correct on the linguistics, but the sentiment is true enough: a crisis presents a choice. This is particularly true today.
The COVID-19 pandemic has upended nearly every aspect of life, from the personal (how people live and work) to the professional (how companies interact with their customers, how customers choose and purchase products and services, how supply chains deliver them).
Whereas almost all people in senior management agree that COVID-19 to fundamentally change the way they do business over the next five years, with almost as many asserting that the crisis will have a lasting impact on their customers' needs. However, more than three-quarters also agreed that the crisis will create significant new opportunities for growth, although this varies significantly by industry . Of course, seeing the opportunities emerging from this crisis is not the same as being able to seize them.
The Innovation & Research Cell of Vision Group of Institutions aims in preparing our students to not only understand the intricacies of the existing crisis and it's impact on all industries, but also tries to adequately prepare them to avail the opportunities thrown open by this crisis. The long term aim is to inculcate a culture of innovation and research, to gradually prepare the students for a growth mindset, with grit and resilience to shape their future.
Latest in I&R- News & Development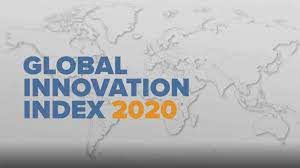 Rising on innovation: India has made it to top-50 in the GIIIndia's continuous improvement to reach the 48th position (among 131 economies) in the recently released Global Innovation Index (GII) is indeed good news. GII uses a broad definition of innovation which includes both product and processes. NewsRead Newspaper Report
Few selected news and articles pertaining for Innovation & research expertly curated
Eight Essentials of Innovation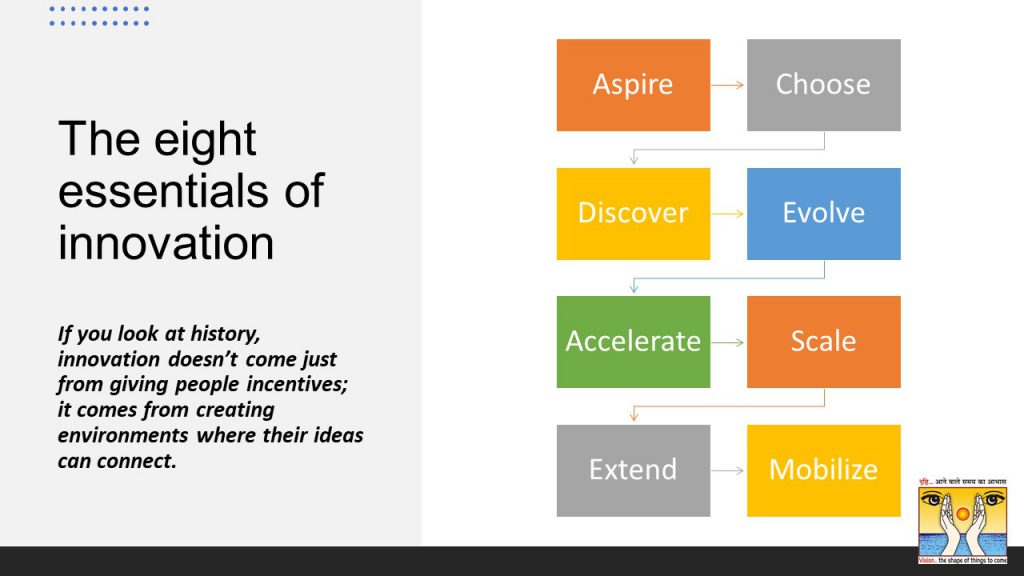 You can't solve a problem on the same level that it was created. You have to rise above it to the next level.

Albert Einstein
Innovation & Research Cell
Research, Innovation, Entrepreneurship, Product Development etc., are the key parameters of academic progress and growth, and Vision Group of Institutions are committed towards ensuring a creative atmosphere for our students and faculty to take up such activities in emerging areas of engineering and technology.
The faculty and students undertake research projects in the thriving areas of science, engineering, management and technology. Apart from conducting projects in fundamental areas, many R&D projects are executed to tackle live problems.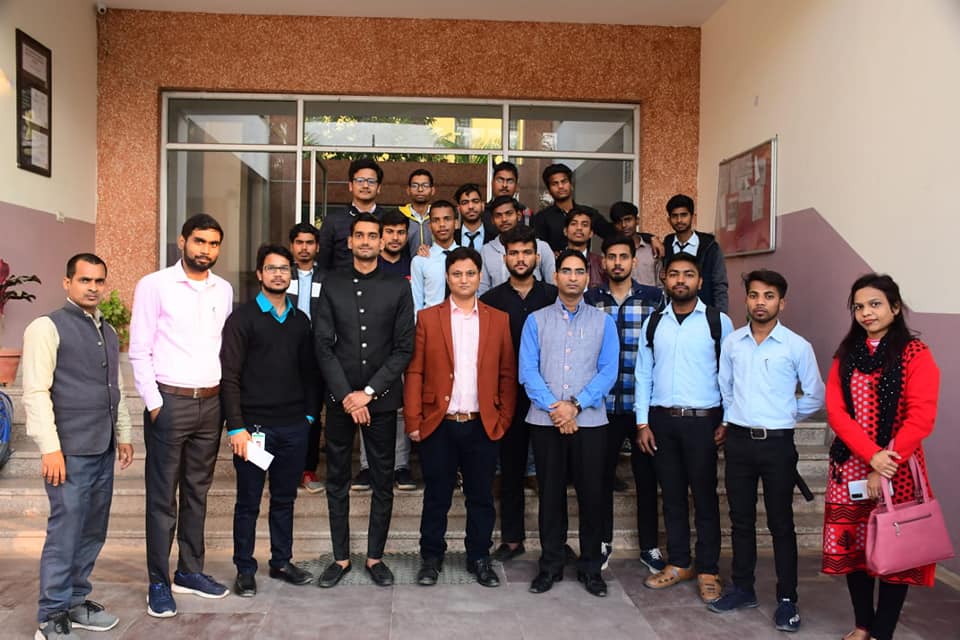 Guest Lecture by Mr. Anand PandeyMr. Anand Pandey, a renowned speaker, entrepreneur and innovator gave in depth details on innovation and ways to built a culture to foster innovation. He came up with astounding real life examples and gave valuable tips of ways to progress from a mere idea to a developed product.Read More
Guest Lectures and events organized by Innovation & Research Cell
College provides necessary infrastructure for students and faculty to conduct research projects in thrust areas of Science and Engineering. We nurture young researchers by establishing specific area of research in order to keep pace with expanding frontiers of knowledge and global developments.
The only way to discover the limits of the possible is to go beyond them into the impossible.

Arthur C. Clarke
The Research and Innovation Cell is functioning with the following objectives
To promote applied research activities to bridge the gap between academia and industry
To develop products, processes and innovative projects to improve the quality of human life
Develop and support existing and emerging research strengths
Facilitate multidisciplinary research excellence
Make efforts to establish research partnerships with Government, Industry and other Universities
Steps undertaken by Innovation & Research Cell