Dr.Awadh Dubey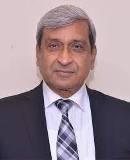 Dr. Awadh Dubey in Kanpur has made a rather exceptional name in the city. According to many, the doctor classifies as …
Dr.Monika Srivastava

Dr. Monika Srivastava , Expertise in HR courses (Organizational Change and Development, Personal Effectiveness, Team Building, Organizational Psychology, Cross Cultural Behaviour, HR Analytics etc.). Actively involved in institutional liaising, corporate training & development and institution building activities. Academic Experience 22 Years
Dr Kiran Kala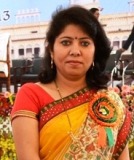 Dr Kiran Kala is a teaching faculty in the Department of Education and also has been entrusted with the responsibility of Additional Dean academic cell, University of Lucknow. She has been teaching in the Department of Education for the past 24 years with sheer dedication and devotion. She has. been able to achieve specialization in educational technology with special emphasis on computer education and social science pedagogy. She has been able to offer her expertise in the university in this field.
Mr. Abhishek Chaturvedi
Mr. Abhishek Chaturvedi is an IIT-IIM alumnus having a work experience of more than 8years in Top corporate houses. He is involved in trading activities across asset markets with specialization in Indian Debt Market. He would be mentoring on the overall working of the college with main emphasis on the Finance section.Mr. Dhritimaan Shukla
Mr. Dhritimaan Shukla

Mr. Dhritimaan Shukla is presently Associate Director at KPMG. He has gained vast experience is diverse fields as Manager in EXL – Risk Advisory Services, Consultant in Axis Risk Consulting & Mckinsey & Co. He is a self driven individual with a positive attitude and the ability to work relentlessly to exceed management and client expectations. One is often impressed with his 'out of the box' thinking style to preempt and address potential bottlenecks on internal projects and client engagements. What also stands out is his ability to prioritize activities while driving results. He is a real treasure for any thinktank or institute.