Empower Your Career with BBA at Vision College of Management
Our Bachelor of Business Administration (BBA) program at Vision College of Management is designed to shape the future leaders of the business world. Affiliated with Chhatrapati Shahu Ji Maharaj University Kanpur, we aim to provide a comprehensive education that exceeds the benchmarks of excellence. Our faculty members bring a wealth of experience and expertise to the classroom, while our facilities are among the best in the world. Our curriculum is constantly updated to reflect the dynamic changes in the global business environment, giving our students the skills and knowledge they need to succeed. Join us at VCM and take the first step towards a fulfilling and successful career in business.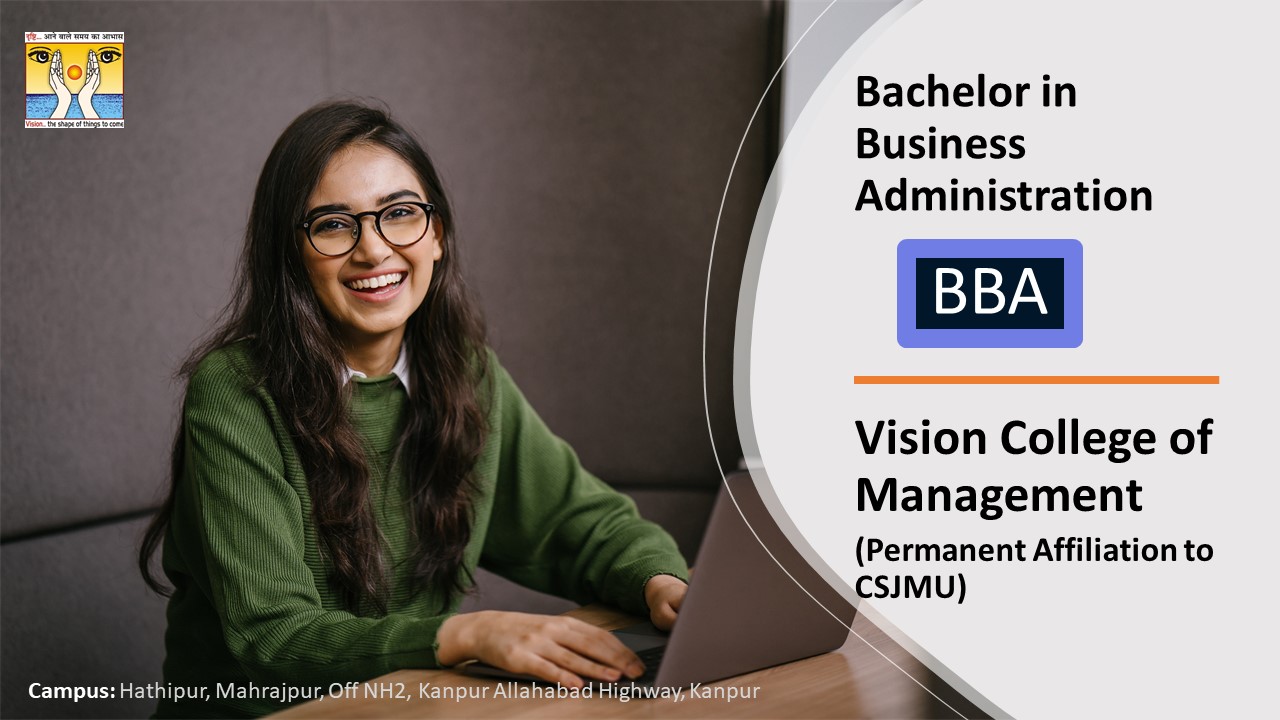 As compared to traditional academic programmes, our BBA programme aims to provide students with a solid foundation in business concepts and theories, and also equip them with practical skills that are essential for success in today's fast-paced and highly competitive business environment.
With an emphasis on real-world applications, the BBA curriculum covers a wide range of topics including accounting, finance, marketing, operations, and strategy. Our programme also includes a strong focus on leadership, communication, and critical thinking, which are crucial for success in any industry.
At VCM, we believe that a successful undergraduate programme must go beyond simply imparting knowledge. Our faculty works closely with students to help them develop their critical thinking skills and gain a deeper understanding of business concepts. Through practical projects, case studies, and hands-on experience, students are encouraged to apply their knowledge to real-world situations, making them well-rounded business professionals who are ready to hit the ground running.
The future belongs to those who believe in the beauty of their dreams.

Eleanor Roosevelt
At VCM, we help our students turn their dreams into reality by providing them with the skills, knowledge, and opportunities they need to succeed in the business world.
Eligibility
Candidates must have completed their 10+2 or equivalent examination with a minimum of 50% marks in Science, Arts, or Commerce stream.