At VCM, academics form the foundation of the educational experience. We believe in nurturing students who are intellectually curious and creative, and our goal is to guide them towards academic excellence. Our approach to education is holistic, encompassing not just classroom instruction but also hands-on lab work, practical projects, and real-world industry visits.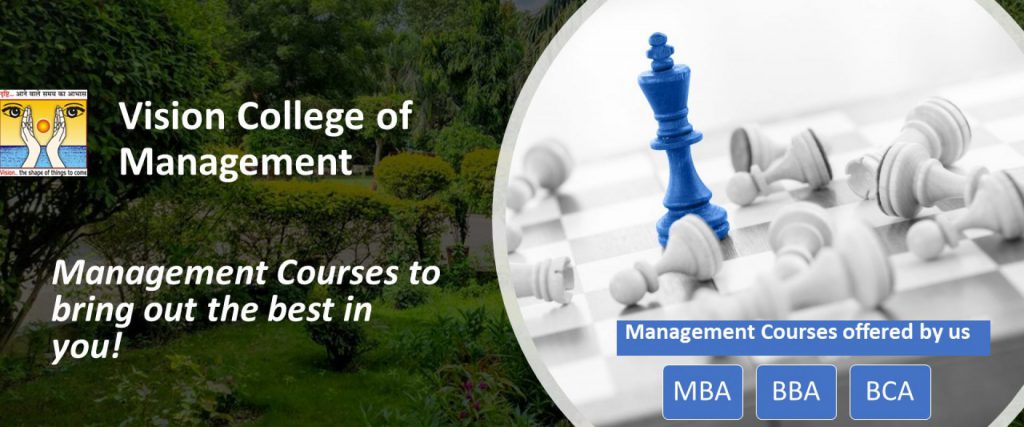 In addition to the core academic curriculum, we place great importance on co-curricular activities and environmental responsibility. These elements are seamlessly integrated into the learning process, providing students with a well-rounded education that prepares them for success in all areas of life.
To keep our academic program contemporary and rigorous, we frequently host guest lectures and workshops that cover a wide range of topics, from cutting-edge technologies in the students' field of study to diverse professional and personal development topics. Our commitment to staying current and relevant ensures that our students receive the best possible education.
To develop future managers, business leaders, entrepreneurs and social reformers through high quality teaching, diligent research, case development, and pedagogy of learning.

Mission Statement of VCM
The Teaching-Learning pedagogy used in the classrooms is IT enabled and we have number of Smart Technology enabled Seminar Halls & Meeting Rooms with integrated Projectors & Sound System. We have a LAN-enabled campus with college ERP to maintain all records and Data.
VCM has initiated Online/Virtual Classes where students and teachers can interact through virtual class. Our teachers also post recommended video lectures or even their own lectures which are hosted on college Youtube channel. We have all academic material on our website including Notes, Study Materials, Past papers, University Materials, etc. Students and Faculties are encouraged to use 'Flip Teaching Methods' where students go through material and video lectures & then group activities are taken up at online space.
The Institute has well equipped computer lab, Advance Technology Lab (ATL), and other Labs & Workshops as per the syllabus.
A 48 Mbps leased lines for an Internet facility with ISDN backup is installed. Internet browsing can be done from any of the computers in the institute including those in hostels, on a 24 hrs × 7 × 365 days a year. Campus wide Wi Fi connectivity exists including students hostel rooms, faculty rooms & residences and anywhere in the campus.
For For complete details on Programs offered by us please Check